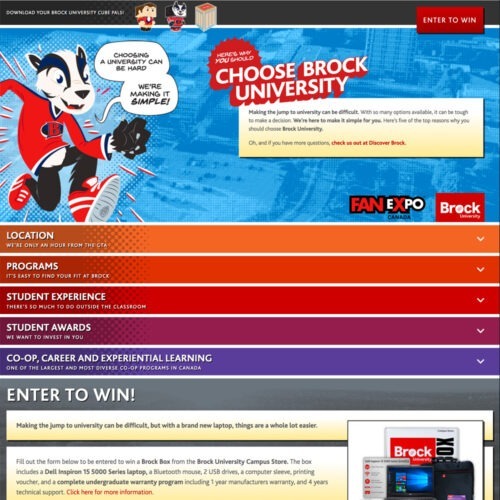 In 2016, Brock University made its first appearance at Fan Expo Canada in Toronto, Ontario. The goal in all the digital and print materials was to be genuine — speak to the audience as a member of the community, not as a "brand".
All the videos and print materials directed attendees to this website, which featured excerpts from the comic book that was prepared for the show, downloads of the Brock University Cube Pals, and the ability to enter a contest for a Fan Expo exclusive prize.
The page was designed to be an extension of the print and digital materials for the show, and the bright colours, halftone patterns and illustrations made for a very fun page.