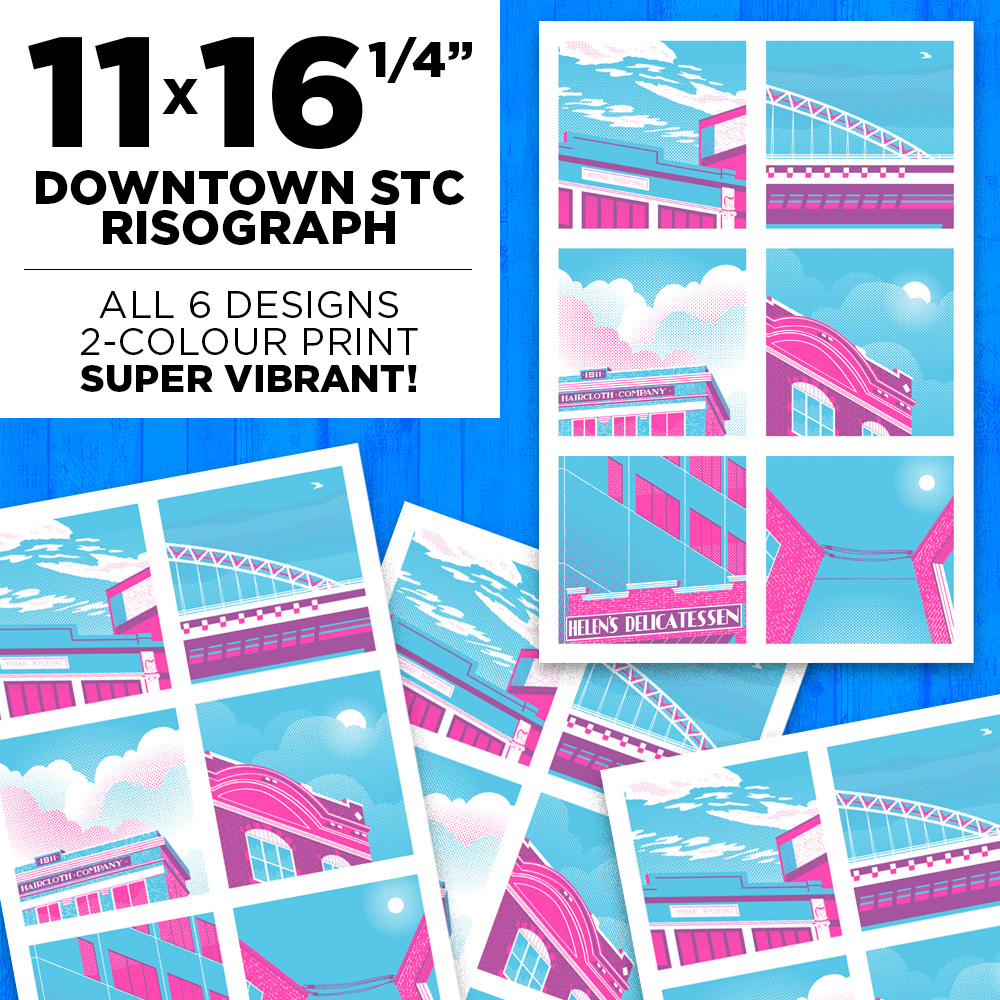 Description
This poster highlights some of my favourite spots in downtown St. Catharines.
Mahtay Cafe, Mindbomb Records, Ruby Red Beautiful, the Burgoyne Bridge, Helen's Delicatessen and the old Canada Haircloth Building – now the new Marilyn I. Walker School of Fine and Performing Arts.
This is a 11 x 16.25″, 2-colour risograph print, and its colours are even more vivid in person. Due to the loose registration of the risograph printing process, each print is unique.
Free local drop-off for Niagara, $5 shipping to the rest of Canada and the US, and $10 shipping worldwide.
This is a limited edition numbered print – only 24 were made. Get yours today!