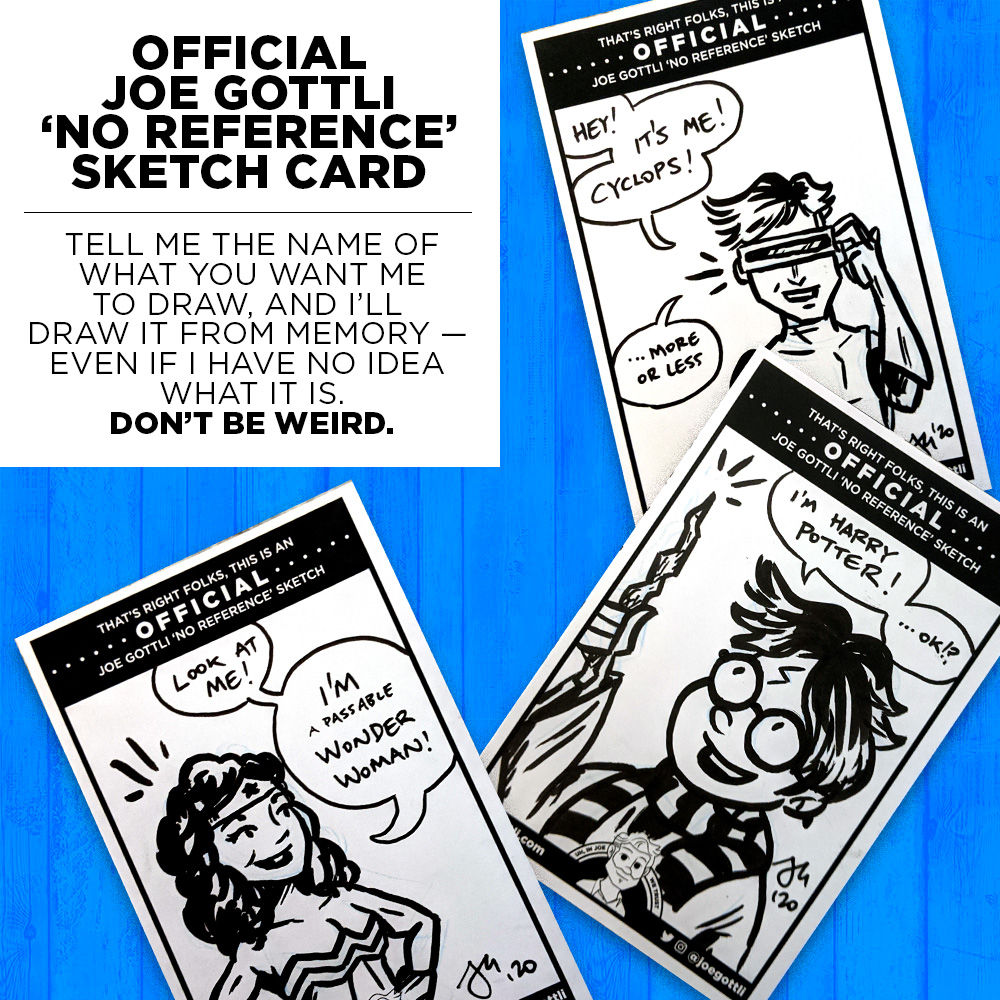 Description
That's right folks. Tell me what you want me to draw in the order notes at checkout, and I'll draw it for you on a 2.75 x 4.25″ sketch card.
A few caveats:
This is a 'no reference' sketch – I will try to draw what you ask for from memory
If I don't know what it is you're asking for, I will still attempt to draw it
I have very little pop culture knowledge and am a little bit dumb
My heart is in the right place
No refunds
For $5, you can't lose! It will either be cool, or so strange that you'll have to love it.
Free local drop-off for Niagara, $5 shipping to the rest of Canada and the US, and $10 shipping worldwide.