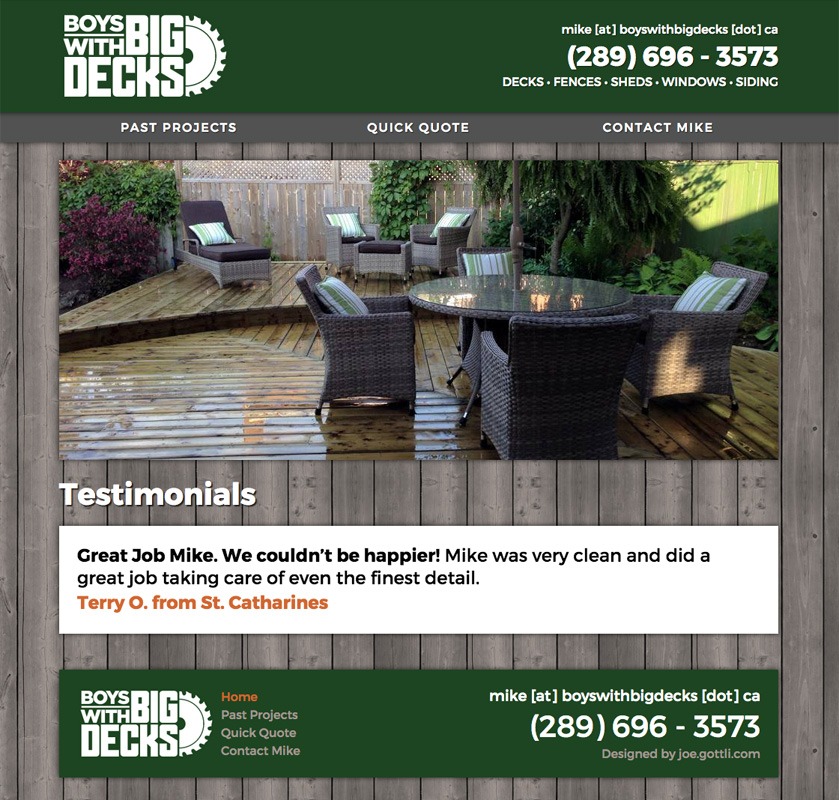 With an amazing name like Boys With Big Decks, you need an equally impressive website showing off your work.
The client wanted the site to show off recent projects, and have the ability for customers to get a quick quote or contact with more in depth questions.
The responsive site is simple, but has contact information front and centre, and shows off the high-quality, aforementioned Big Decks.