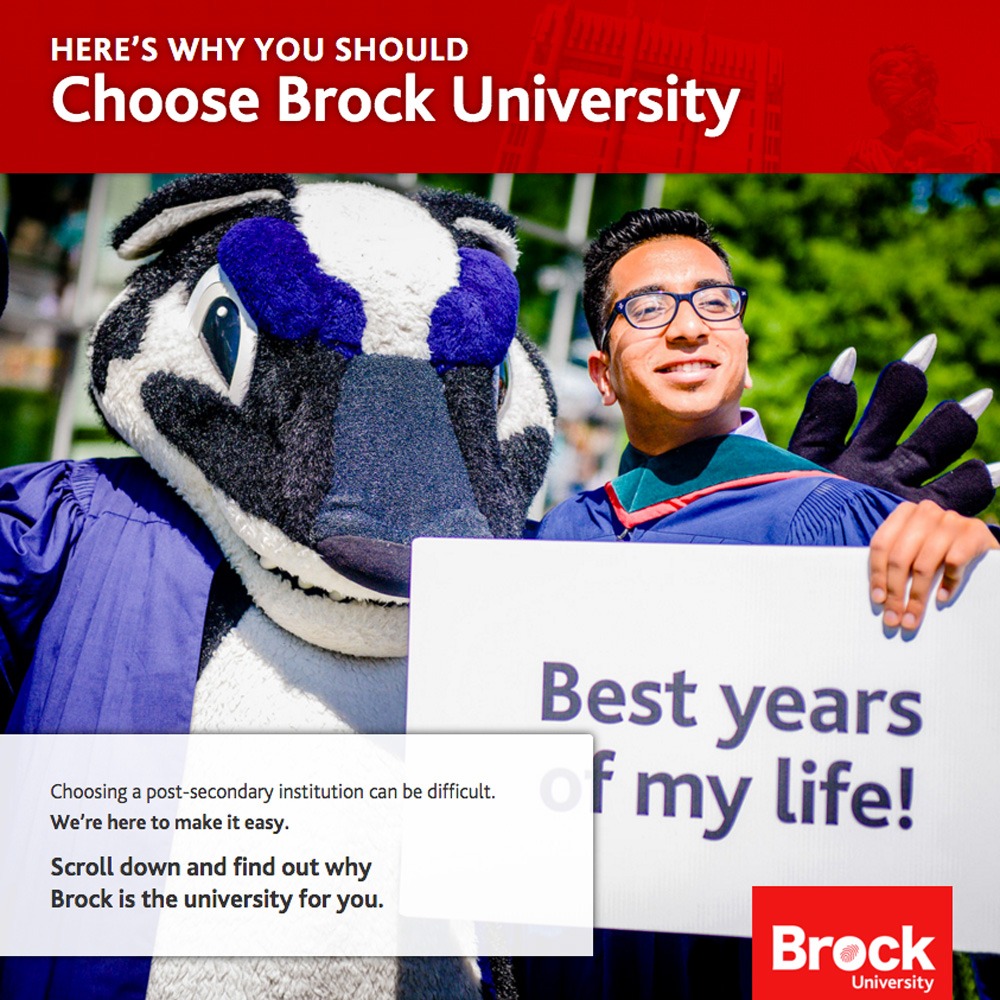 This site was created to coincide with a marketing campaign targeting teenagers looking for post-secondary school options. Display, search and contextual ads were created to direct students to brocku.ca/choose, where they could learn more about what sets Brock University apart from other institutions.
The site uses responsive design to dynamically resize the imagery and content to fit on any size screen, as students accessing the site could be using desktops, tablets or phones.
In addition to creating the landing page, I was also able to produce a promotional 15 second pre-roll video for use on YouTube and other video streaming sites.