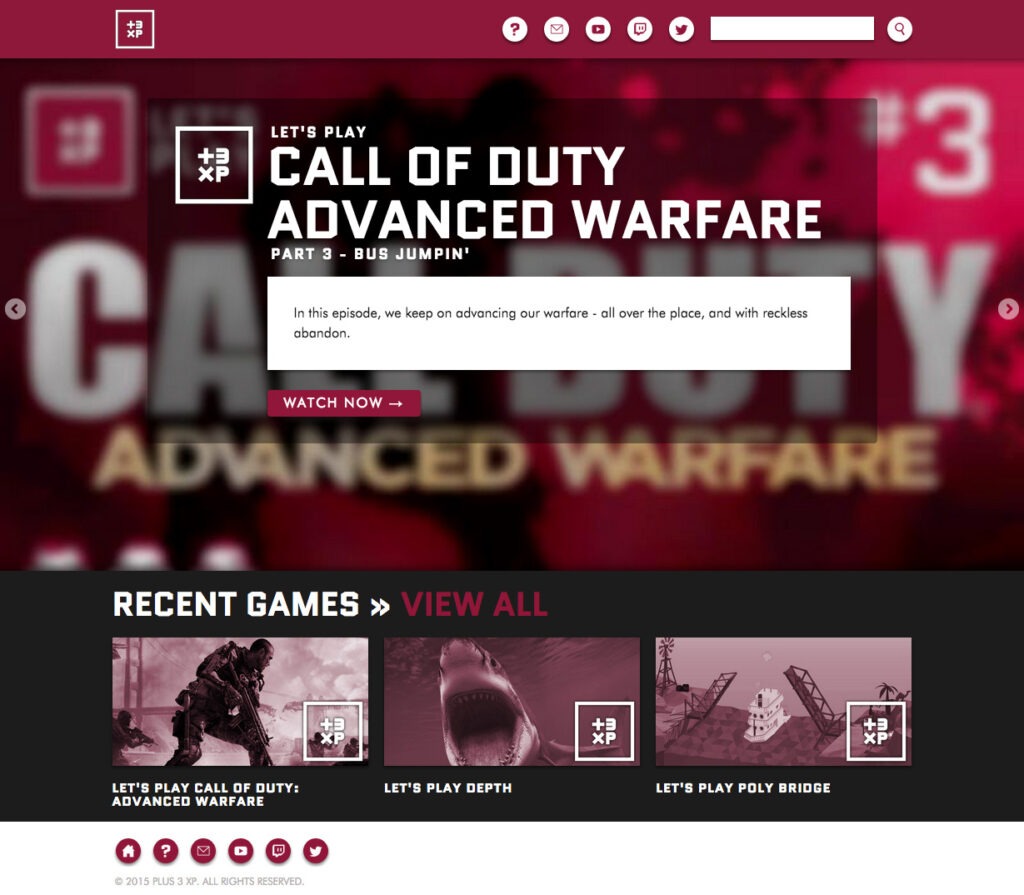 My two friends and I thought we would dip our collective toe into the YouTube Let's Play pool, and Plus 3 XP is the result. If you're looking for fast-paced gaming action and hilarious (to us, at least) commentary, Plus 3 XP is the YouTube channel for you.
This website is a secondary resource for all our videos (outside YouTube), and features a responsive design, and access to all our most recent videos, as well as videos sorted by game.
You can visit our website at plus3xp.com, or visit us on YouTube at youtube.com/plus3xp.
If you like the videos, please like, comment and subscribe.