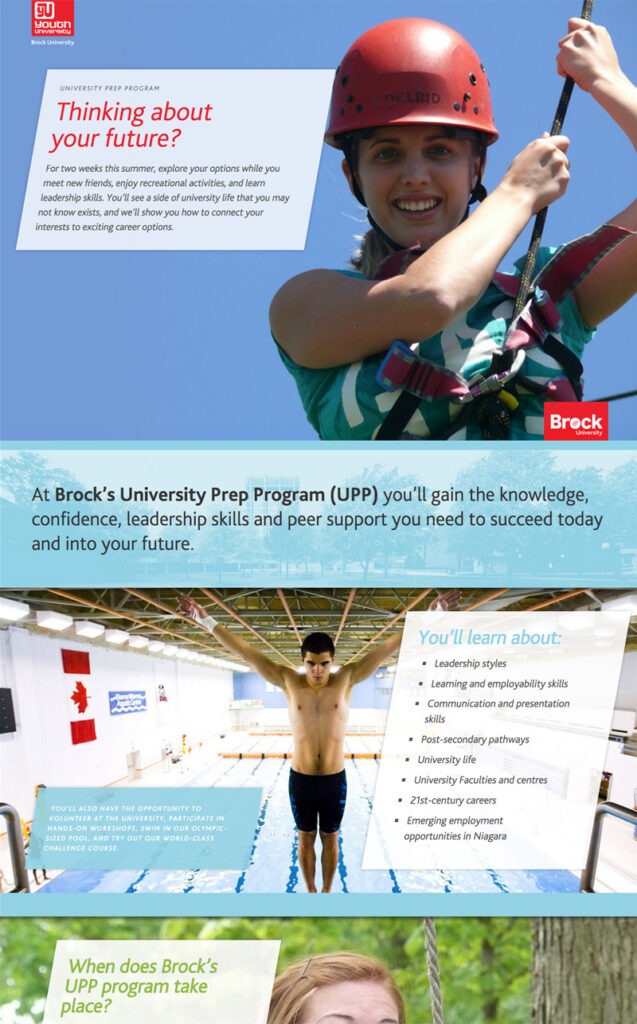 The University Prep Program (UPP) is a summer leadership camp for high-school students in Niagara.
The website needed to be fresh, easy to read, and follow a design template already created for print materials.
The site features big imagery for a visual punch, and a responsive design for easy reading on any device.