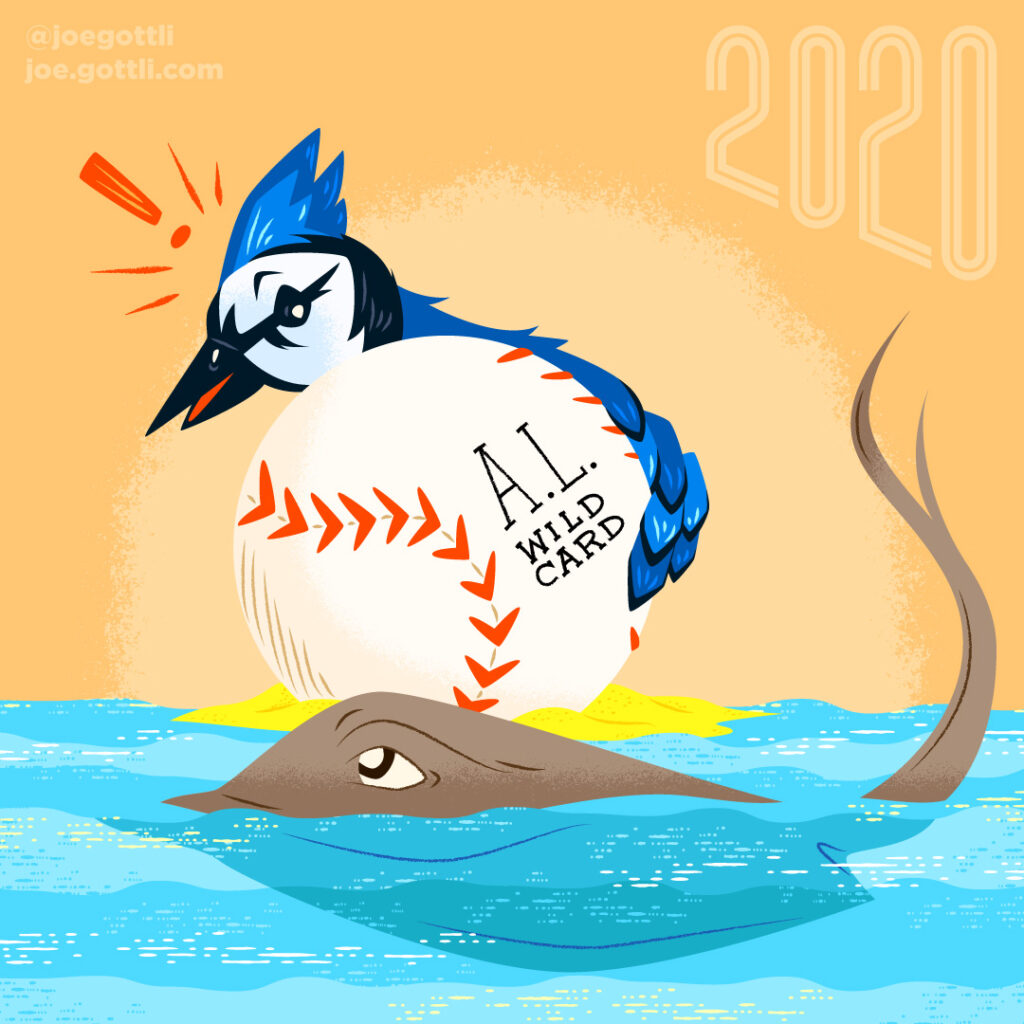 OK! Blue Jays! Let's! Play! Ball!
I will admit that I have not watched as much as usual this year – mainly because I thought the season could end at any moment – but I'm excited that the Jays are back in the post-season. They're taking on the Rays for the AL Wild Card, and I can't wait.
Last time the Jays were in the Wild Card I projected the game on my garage door so all my neighbours could watch the game together with me (I hope the statute of limitations for getting express written consent from MLB has passed). I don't think it will be dark enough to do it again this year, but the couch will work just as well. Go Jays Go!