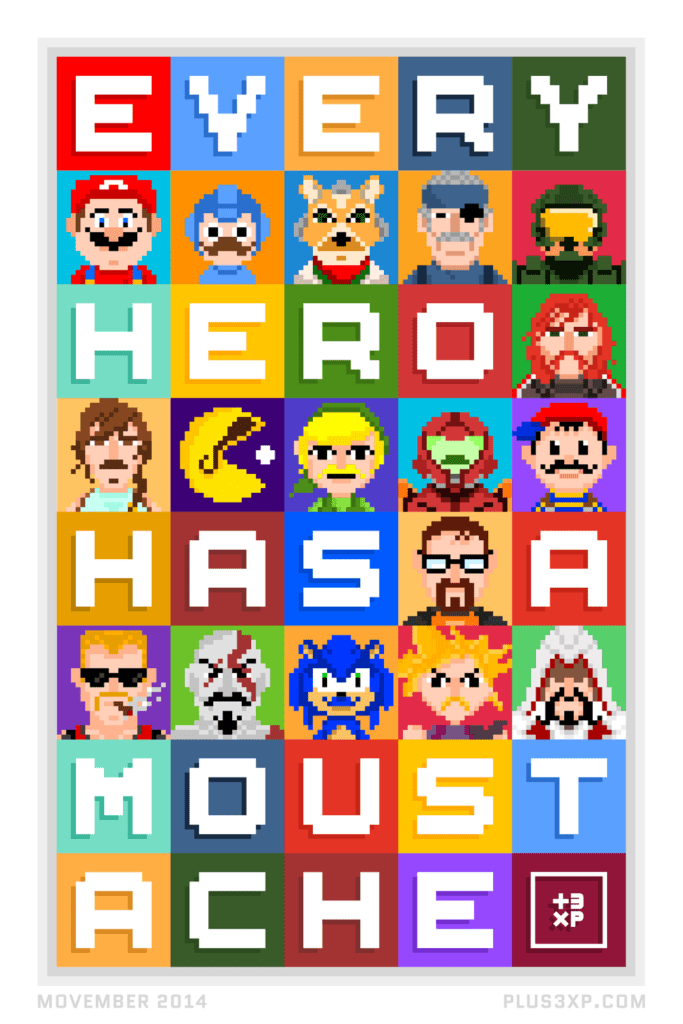 2014 was my fourth year participating in Movember — the annual charity event where men are encouraged to grow a moustache and raise funds for prostate cancer research.
I've created a poster each year as a part of my campaign, and this year I decided to tie the poster into my +3XP YouTube channel, as the two other members of +3XP were also participating in Movember.
The poster features heroes and heroines from every era of video game history rocking some sexy upper-lip hair.
You can order a poster at plus3xp.com/movember, or support our campaign directly at moteam.co/3xp