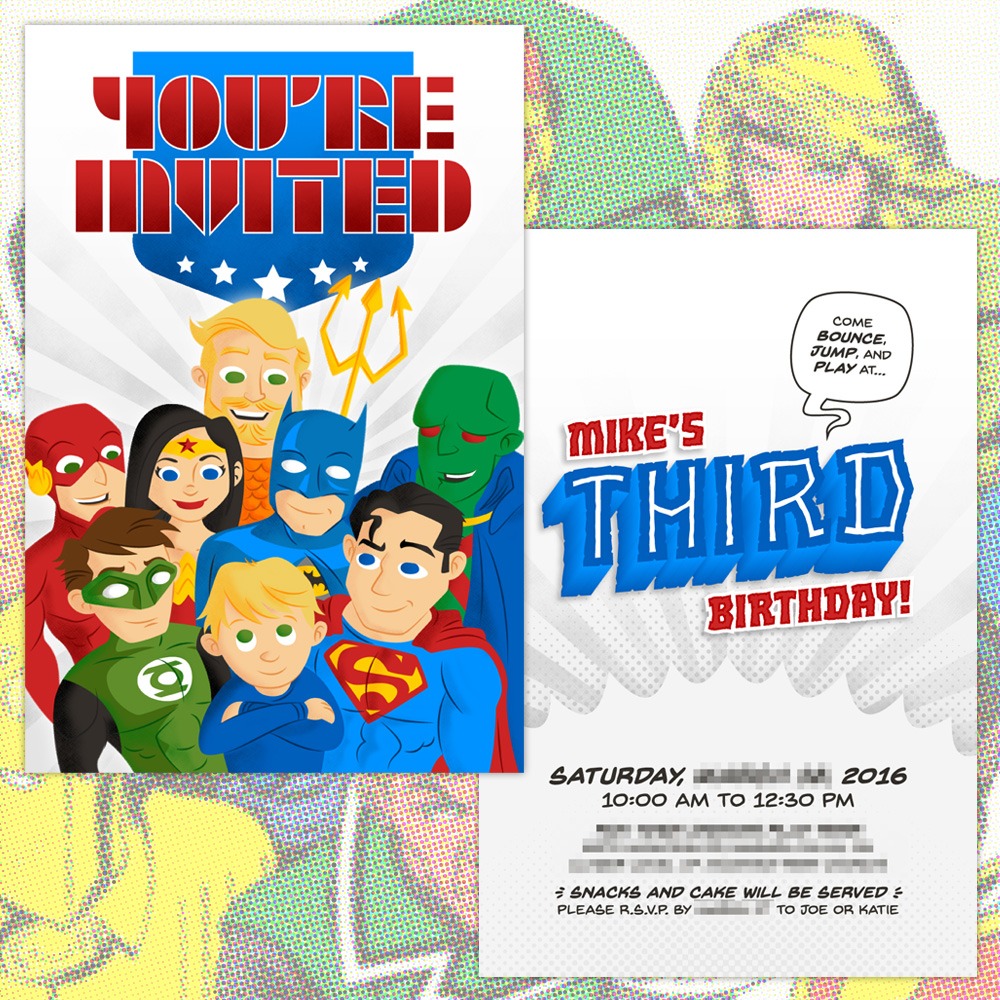 My son is obsessed with superheroes, and with his birthday quickly approaching, I figured his party invitations should reflect that. Based heavily on Kevin Maguire's Justice League covers from the 1980s, I dropped Mikey in between the big 7 of the DC universe — Superman, Batman, Wonder Woman, Green Lantern, Flash, Aquaman and Martian Manhunter.
I used Blambot's exceptional comic fonts on the back of the invitation to create a logo for the party, and lay out the event details.
The response from my "client" — Mikey — has been extremely positive, and while it pained me to have Batman smiling, sometimes you need to put your client's needs above your own.