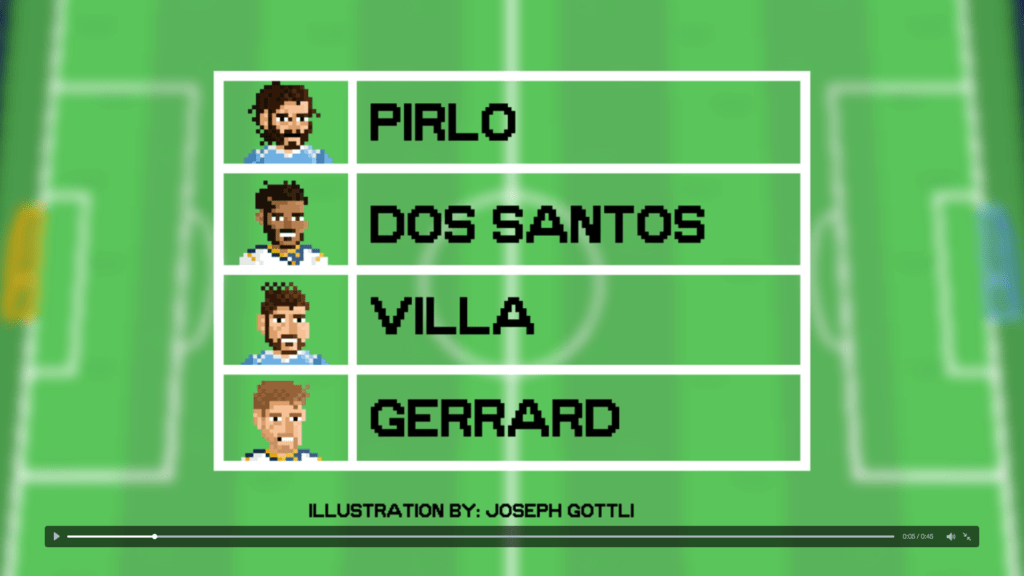 I was contacted by Major League Soccer (MLS) to create a bunch of sprites for a Bomberman-inspired video they were putting together.
I got to pixelate Pirlo and Villa from NYCFC, dos Santos and Gerrard from the LA Galaxy, as well as the soccer ball, field, and ensuing explosions.
It was a blast working on the project, and the After Effects wizardry MLS used to create the video is amazing. Plus, the video was viewed over half a million times on Facebook alone, so the exposure was incredible!
We're set for a Super MLS Soccer Sunday today at 3pm ET on @ESPN. #LAvNYC https://t.co/38oUOC6w3l

— Major League Soccer (@MLS) August 23, 2015