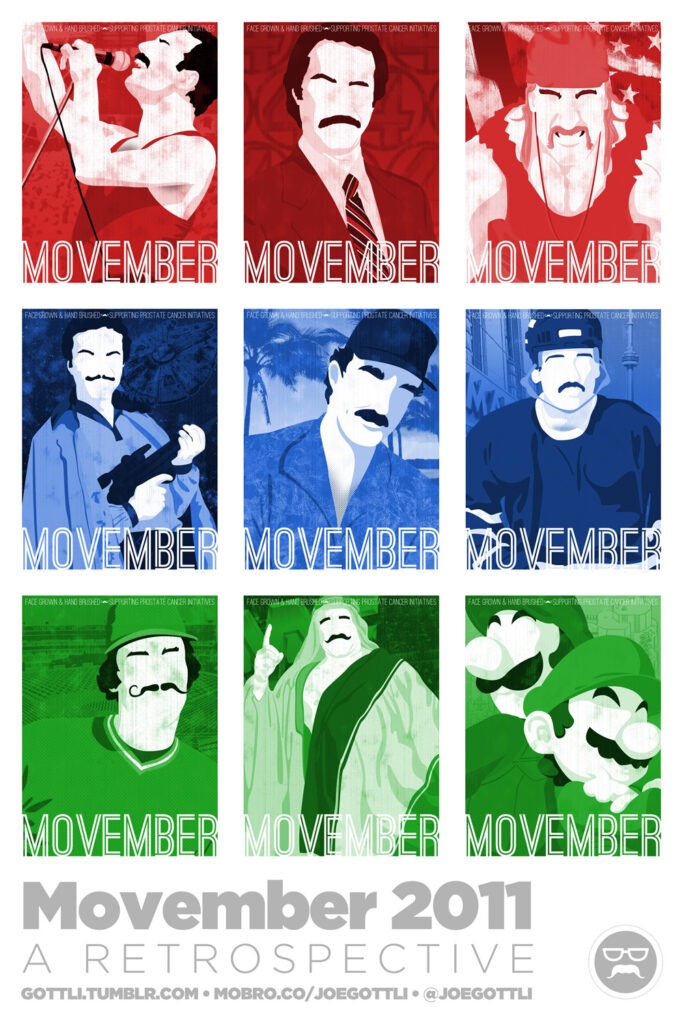 In order to drum up donations for my 2011 Movember campaign, I produced a number of posters featuring famous moustaches.
I followed a similar route for Movember 2012. This is the first poster I produced in 2012 — a retrospective of all my posters from 2011.
The famous moustaches include: Freddie Mercury, Ron Burgundy, Hulk Hogan, Lando Calrissian, Magnum P.I., Wendel Clark, Rollie Fingers, Iron Sheik, and the Mario Bros.