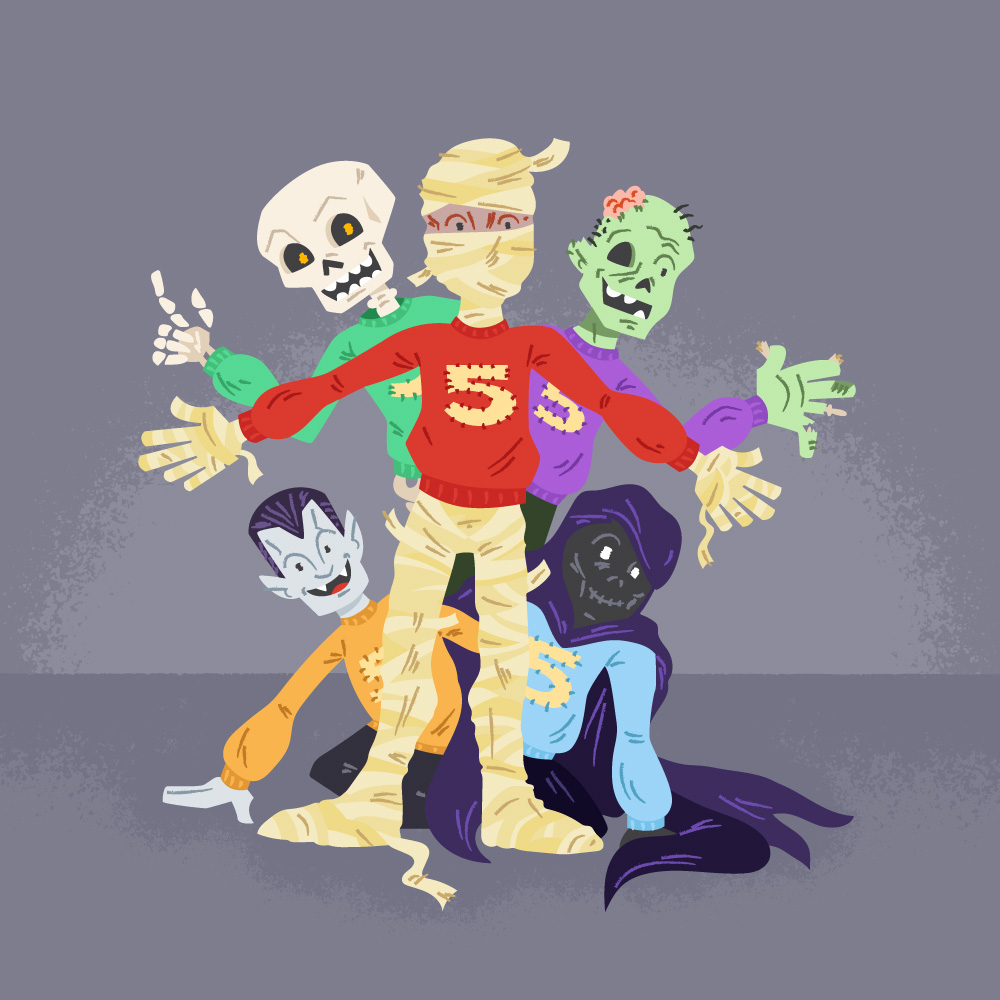 Continuing on my thoughts regarding the Monster Mash, we come to another strange lyric.
"The coffin-bangers were about to arrive with their vocal group The Crypt Kicker Five."
What are coffin-bangers? And why does Bobby "Boris" Pickett think we'll just implicitly understand what he means by that phrase? Anyways, here's The Crypt Kicker Five, comprised of various coffin-adjacent monsters.