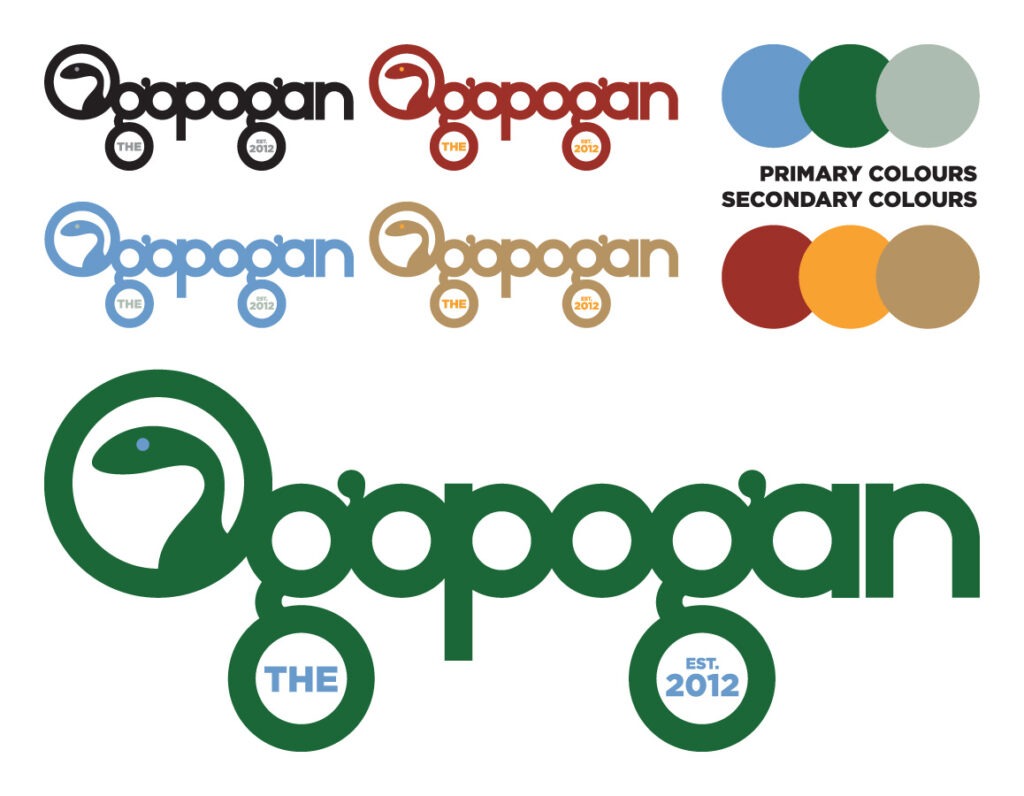 I was approached to create a logo and website for The Ogopogan — an online news outlet focusing on Canadian politics and issues.
The Ogopogo — after which the site is named — is Canada's Loch Ness Monster. A mythical underwater creature that haunts Ogopogan Lake in British Columbia.
I tried to create a logo that fit with the name — with lots of curves, and colours inspired by the wilderness and First Nations artwork.