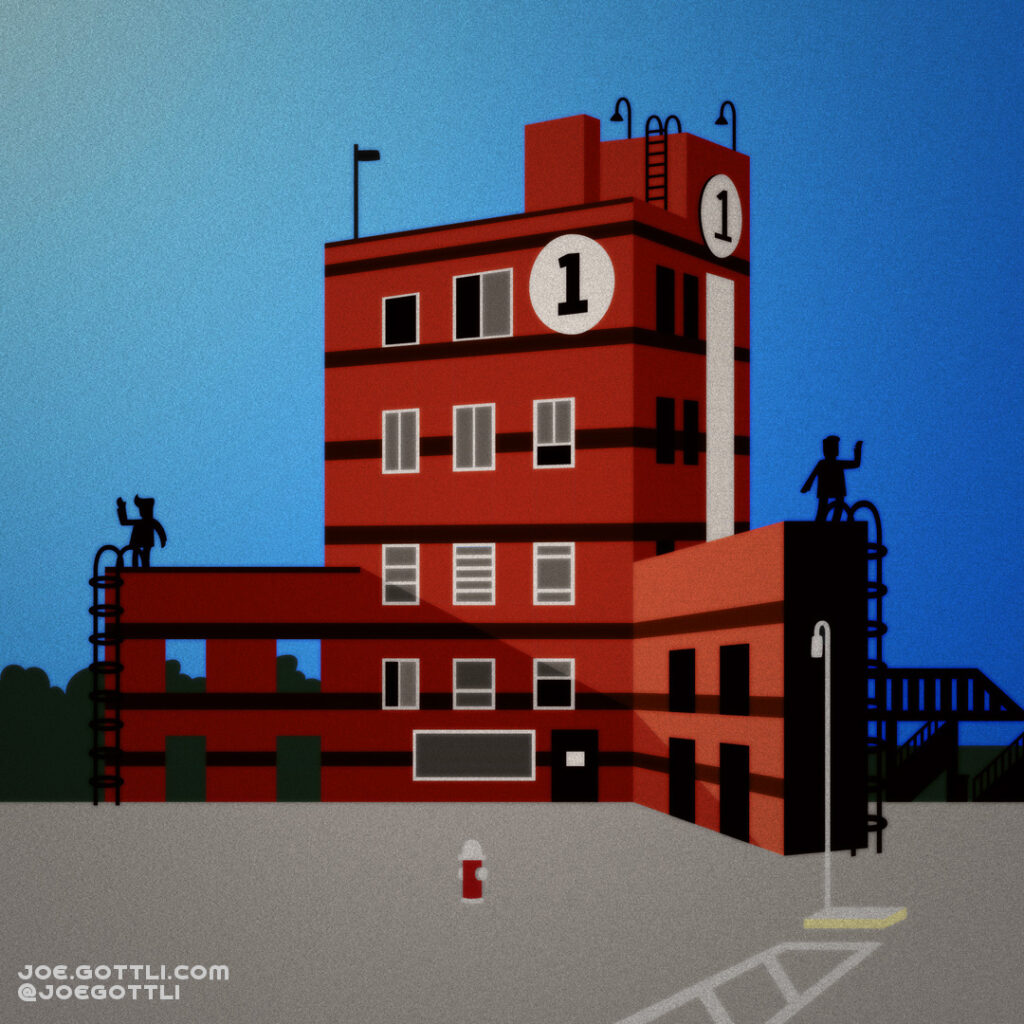 Well, Spotify Wrapped is here again, and once again They Might Be Giants were my #1 artist. A title they rightly deserve. I feel like I did less new music searching in this crazy year, but there are a few artists, albums and songs I'm going to highlight with illustrations over the next little while.
This illustration is pulled from the Ana Ng music video. In a video of amazing and beautiful shots, this is my favourite – even though it's just on screen in the first few seconds. I got a thing for interesting buildings and big letters and numbers. So sue me! (Don't)
I tried to capture the feeling of watching 90s music videos on a tube TV. Kinda fuzzy, kinda grainy, and over saturated. Love it.